Small businesses tempted to spend up for business growth
With only days to go before the end of the 2014-15 tax year, small business operators are spending up on assets to make the most of the budget tax breaks.
The $20,000 small business tax break budget incentive means any small business with a turnover of up to $2 million can fully deduct the purchase price of any new assets valued at up to $20,000.
There is no limit on the number of items valued at up to $20,000 a business can purchase and deduct, and the break remain available for two years until June 2017. The rebate, which expands on the ATO's accelerated depreciation measures, will apply to anything from new cars and machinery to sheds and storage, including fuel storage tanks.
Business will also benefit from a 1.5 per cent tax cut for small companies, down to 28.5 per cent – the lowest small business company tax rate in almost 50 years.
Unincorporated small businesses, including sole traders, will get a tax discount of 5 per cent of business income up to $1000 a year. This means the amount of tax unincorporated businesses pay on their business income will be reduced by 5 per cent, capped at $1000.
The verdict is overwhelmingly positive, with multiple experts saying it's an opportunity for small business to buy big and upgrade plant, equipment and premises.
"The small business package is extraordinarily generous," ABC AM radio host Michael Brissenden said.

"Buy as many espresso makers, fridges, photocopiers and lawnmowers as you like, and claim an immediate tax deduction until 2017."

(And, we would add, fuel tanks!)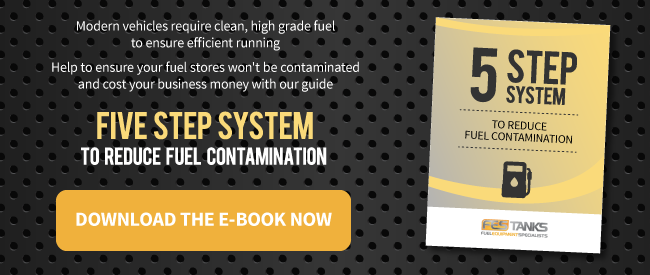 A boost to confidence
If advertising is anything to go by, the move has captured the imagination of the nation and has retailers in a flurry to sell computer equipment, office furniture, big screen TVs, cars, tractors, air conditioners and even demountable offices.
The ANZ-Roy Morgan consumer confidence index at the start of June was 10 per cent higher than a year ago, although it had dropped 1.2 per cent from its post-budget high.
Council of Small Business of Australia chief executive Peter Storey called the measure, combined with the small business tax breaks, "ground breaking".
"The immediate deductibility for assets purchased up to $20k is as unexpected as it is welcomed," he said.
"The 5% tax discount for unincorporated small business is another highlight of the budget.
"There are many more highlights in this budget which provides the lowest tax rate for small business since 1967. The government has promised something special for small business and have delivered on that promise."
Institute of Public Accountants chief executive Andrew Conway said the deductions delivered real help for small business.
"The immediate write-off of an asset under $20,000 provides real, direct benefit and cash flow to small businesses now," he said.
"The ability to purchase a small asset to grow a small business will encourage people to become more efficient and more productive."
NAB Agribusiness general manager Khan Horne said June had already been a busy month, and the signs were there that the budget had boosted confidence.
"There are definitely people looking at the tax incentives and how to make the most of them as they assess their business earnings and borrowing position at the end of the financial year," he said.
What has changed?
According to the experts at SmartCompany.com.au, the budget changes don't make more items deductible – they simply change how quickly a business is able to receive the tax deduction.
Under the previous rules for small business, an asset costing over $1000 would be depreciated at 15 per cent for the first year and 30 per cent thereafter, until the taxable value of the asset pool is $1000 or less and the full amount can be written off.
For a $20,000 asset this would mean a $3000 deduction in the first year, with the depreciation process taking about 10 years to complete.
Under the budget initiative the full $20,000 deduction will happen in the first year – providing an instant benefit for companies.
What do I need to know?
To claim the rebate, a business needs to have been trading with an ABN and have an annual turnover under $2 million.
The rebate applies to all purchases of under $20,000 made between 7.30pm on budget night and June 30, 2017.
Any asset involved in running a business is covered under the scheme, and the definitions are fairly broad – think tools, tanks and utes, kitchens and caravans but also office art and recreational items.
Assets over $20,000 are not eligible for the instant tax write-off but can be added together and depreciated at 15 per cent in the first income year and 30 per cent each year thereafter.
Assets that are excluded from the depreciation rules include business stock, including horticultural plants, and in-house software.
Assets can be deducted in the financial year in which they are first used or installed. There is no limit on the number of eligible assets costing less than $20,000 that can be immediately depreciated, as long as they are bought in the qualifying period. Details at www.business.gov.au