Guest Blogging for FES TANKS
Thank you for your interest in guest blogging for Fuel Equipment Specialists Tanks!
We've created a system to help guide you through the process.
If this is your first visit, please take a look around our site, but for now here is a quick overview.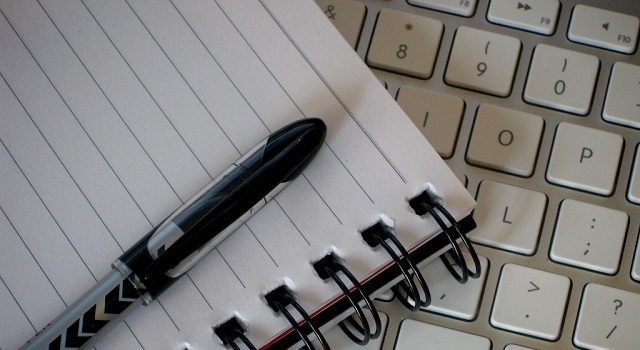 The FES TANKS blog is primarily focused towards the B2B market in commercial sectors such as agriculture, aviation, civil engineering, fuel retailing, heavy industry, trucking and mining.
It is all about fuel logistics. If a business or sector is using large quantities of fuel we potentially have a fuel storage and dispensing solution for them. These are our target industries and something we want to add value to, so that businesses within them have the opportunity to improve efficiencies.
A word about our audience:
Our potential audience consists of readers who work in many sectors. Each sector will have it's different target audience. Depending on the sector you are writing for will depend on the reader profile. Take the the agriculture sector, most content here is focused directly towards the man on the land and ultimately the end users. However if the focus was within the mining sector if may be more aligned towards a procurement manager within the likes of Rio Tinto.
If you are looking to write for a particular sector make sure you target the problem and solution to suit the intended reader.
Also, we don't like re-hashing the same concepts and ideas over and over again. We're looking for new ideas, strategies and techniques our readers can use today.
Quality Guidelines
We are looking for posts that teach and give value to our readers. We would like to avoid posts on topics that have been covered many times over. We are not looking for rehashed posts from other blogs. Here is the ultimate guideline:
"A FES post should make our readers want to stop what they are doing, bookmark and save the article so as they can come back to it and spend time understanding the value it can add to their business." To put it succinctly: Your post should be inspiring!
It is not about us or our business. It is about other people issues within a business and outlining a solution for them that they may not be aware of. Everyone enjoys a good read and more so if you can take something from it that makes your life easier.
Key Points
Word count on articles should be 1,000 – 1,500 words minimum.
Be able to write in a conversational tone.
Show personality​– no one wants to read dry content. Remove fluff​– no one wants to read fluff.
Pictures​– each post should start off with an image.
People love research and data based quotes. If stating facts, link to sources that back up what you are referencing.
External links​ – posts with dozens of relevant external links tend to get shared
more on the social web by the website owners you are linking to.
Short paragraphs​– ideally, paragraphs should be no longer than 5 or 6 lines.
Formatting​– if posts aren't formatted well, people will have a hard time
reading the content.
Subheadings​– using them makes content easier to read and skim.
Italicising and bolding​– doing these two things to certain words throughout a
post makes it easier to read.
Media ​– pictures, audio, and video are powerful. Not everyone enjoys reading text.
Conclusion​– wrapping up the post makes it easier for people to digest the
information provided.
Guest Posting Rules
You can't advertise your product, business or service within your guest post. This means do not mention your company, or link to it, or link to your company's blog within the guest post. The point of guest posting is to show that you are a thought leader. Your only goal should be to educate our readers on a topic that helps them out.
You may not link to any of your online properties within the main body of your guest post. Our readers WILL pick this up as a subliminal advertisement and simply not like your post. They won't share it.
You may include a bio/signature section at the end of your post.
Do not include screenshots that brand your own product or online properties. This is to avoid any sense of promotion.
Read through these example articles and use them as models to approach your guest post:
Fuel Theft on Farms. How to Boost your Farm Security
Budget Boosting Incentives for Small Business
SIDE NOTE: Most companies do infographics, this is how we do ours – Crude Oil Refining in Australia
This is the difference between us and them and the level of professionalism we expect with every guest post.
Lastly, fill out the form below to contact the editor.
Come on, let's build a community together.