F.E.S.TANKS (Fuel Equipment Specialists TANKS) was founded in Cairns, Queensland in 2013 by three industry veterans from different professional backgrounds with the sole goal to offer a superior service focused 100% on improving fuel storage solutions for businesses.
Craig Cygler, Robert Salerno and Daryl Cygler have a combined experience of over fifty years, with specialist knowledge of fuel distribution, sales, fuel storage, maintenance and servicing. 
Their in-depth industry knowledge has helped F.E.S. TANKS develop a unique range of high-quality fuel storage tanks certified to 'Australian and International Standards'. Not only do F.E.S. TANKS meet all state and local regulations, they are built to last and designed with practical features that make them exceptionally easy to use, transport and maintain.
This combination of highly functional products at competitive price together with down-to-earth, informed advice makes F.E.S. TANKS an unbeatable choice for fuel tanks to hire or buy.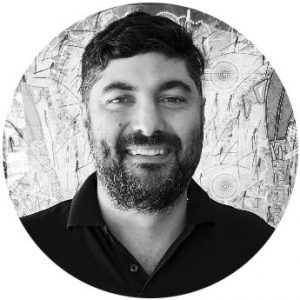 Robert is the Managing Director of F.E.S TANKS and is very much hands on in the day to day running of the business.
Rob has been involved in the petroleum industry for 20 years which provided him with a strong platform to understanding our clients requirements.
Robert applied his trade with a Distributor of ExxonMobil for 15 years with his role primarily running the day to day operations of the petroleum and lubricant division.
As sales and operations manager of the ExxonMobil distributor model, Robert was instrumental in growing the company's volume and increasing profits considerably during his tenure.
It was during this time Robert noticed a gap in the hydrocarbon storage tank market. Combined with mutual industry knowledge from Craig and Daryl, F.E.S.TANKS was formed.
Craig is our technical expert for all things related to the fuel industry. His in-depth knowledge of equipment, pumping, costings, logistics, compliance and statutory requirements are invaluable for any project that comes our way.
Craig founded Nqpetro in Carins, Queensland in 2004. As MD, he has grown the business to have a national presence, servicing large and small petroleum clients and fuel retailers in Australia and Papua New Guinea. They offer complete project management services including fuel installation, maintenance, fuel tank decommissioning and site remediation.
It is this depth and breadth of practical experience that Craig brings to the F.E.S. team. Craig has and continues to be instrumental in helping design many of the time saving and unique features that make F.E.S. TANKS products superior in the marketplace.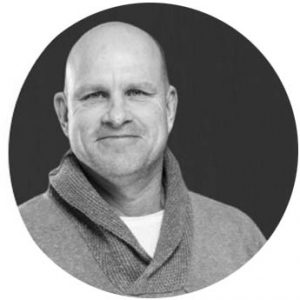 Daryl worked in the construction industry as a structural engineering draftsman from 1988 – 2009. When the construction industry was hit by the credit crunch, a change in career was in order.
Sensing the future was online, Daryl transitioned into the online marketing space and served his time working with one of the top tier marketing agencies in the UK. From there he has worked both agency and client side leading marketing teams that have captured millions of dollars of revenue attributed to their marketing efforts.
It is a profession he is passionate about and continues to explore within his role as marketing director at F.E.S. TANKS.
Daryl has a very unique skill set. If you find us, before we find you, Daryl has done his job.
From our humble beginnings we have been able to build out a national network of fuel experts. Our extended team are like our extended family. Experts that are aligned with the same founding principles that wanted us to create F.E.S. in the first instance.
Founding principles around:
Pretty simple but it has helped us grow into a national business that is servicing clients all over Australia.
Our national network of distributors ensures we have your interest covered at all times.
Need to fuel up? Whenever or wherever you need fuel storage.
Our national network of distributors ensures we have you and your interest covered.
NORTH - SOUTH - EAST - WEST
No place too far. No location too isolated.
We will deliver a fuel storage solution to suit you.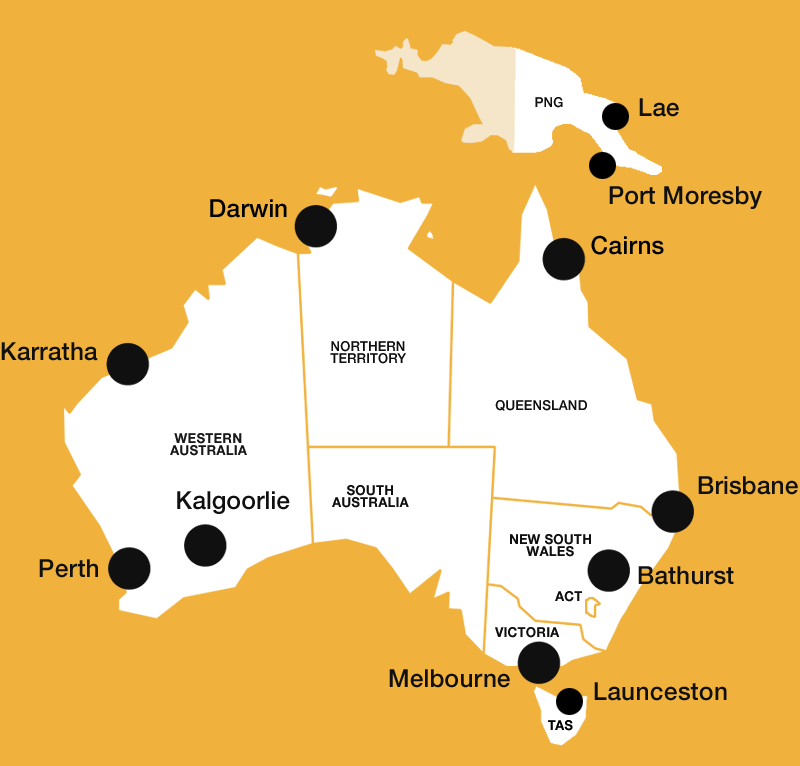 F.E.S. TANKS' fuel storage solutions help keep your infrastructure operating smoothly whilst delivering valuable efficiencies within the process.
The demand for diesel fuel and hydrocarbons continues to grow. Safe, clean and secure fuel storage is the key to efficiently servicing and refuelling hard-working commercial vehicles at scale and making the most of your fuel spend.
Add to this the specific challenges of unconventional work situations and remote locations, and you can see why our fully transportable bunded BLOC and GRANDE tanks work. 
A design and drop, plug and play solution that gives you the flexibility to meet the changing needs of your business in even the toughest locations, without expensive site preparation work.
F.E.S. TANKS' specifically designed range of robust and reliable relocatable self-bunded tanks offer variety, reliability and flexibility.
Efficiencies in bulk storage and handling can help you offset the supply fluctuations of fuel prices and deliver a better return on investment for your business.  F.E.S. TANKS provide everything from small relocatable diesel tanks for refuelling agricultural or excavator equipment up to large scale fixed form 110,000 litre diesel tanks for tank farms within the mining industry.
From time management issues to handling fuel between multiple storage units – as well as ensuring compliance with health and safety guidelines and environmental regulations – our self-bunded hydrocarbon and diesel tanks are specifically designed and supplied to a standard that makes them market leaders for efficiency, reliability and durability.
We supply quality compliant self-bunded tanks and complete fuel management solutions to suit every need, from small-scale farmers to large-scale infrastructure and mining operations.
F.E.S. self bunded fuel storage tanks
When your business relies on fuel, your fuel storage is protecting your greatest investment. Spoiled fuel can impact your fuel efficiency and vehicle reliability and expose you to unnecessary expense, lost productivity and serious risk.
With more than 50 years' combined experience operating across Australia and now internationally, we have a deep understanding of the logistical challenges of getting fuel storage and supply right from remote communities to urban areas.
More than this, we get how important it is to work with dependable people who know the importance of delivering a reliable service and an outstanding product. The same servive we expect from others we deliver to you.
For your peace of mind, F.E.S. TANKS is fully insured and has all the necessary procedures in place to ensure compliance with all industry regulatory standards and OH & S.
All F.E.S. tanks come with a 1 year warranty and certified by Australian engineers and bear the official 'Australian Standards' logo.
We supply equipment for all industries including industrial, mining, agricultural as well as vehicle fleets and aviation.
Speak to one of friendly, experienced team about the right solution for you