Mining in Papua New Guinea: New Horizons for 2019
It's been an interesting year for the Papua New Guinea mining industry. A leadership shakeup, coupled with looming mining law changes, has given the country a lot to celebrate.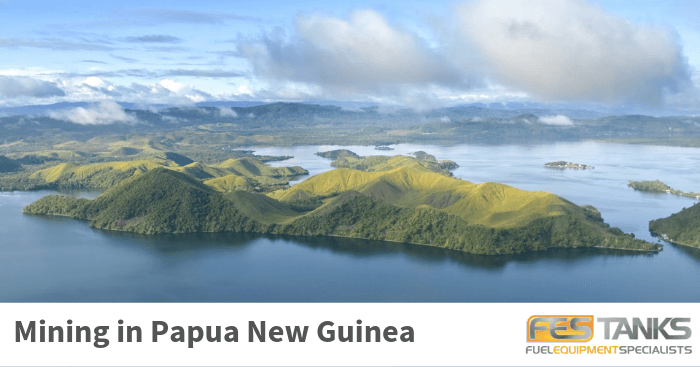 Mining and petroleum is an integral contributor to Papua New Guinea's (PNG's) economy.
The region is seriously jam-packed full of resources; copper, gold, nickel, cobalt, LNG and more.
But, despite this resource potential, it's faced many challenges over the years, including illegal mining and a civil war between 1988 and 1998 sparked by mining tensions.
PNG has also been victim to a number of environmental disasters, including a devastating earthquake in February 2018, which caused disruptions to the country's biggest mines, Ok Tedi and Porgera.
However, this hasn't dampened the spirits of producers in the region, with mines bouncing back from troubles, and a wave of new projects on the horizon signalling good times to come.
Papua New Guinea mining benefits
In February, the World Bank released a report forecasting new large-scale resources projects will boost Papua New Guinea's Gross Domestic Product (GDP) to 5% this year.
The PNG Chamber of Mines and Petroleum said a rebound in the economy was great news, particularly at a time when the country faced challenges with its foreign reserve.
"The World Bank Report demonstrates that the mining and petroleum sector remain absolutely critical for PNG jobs, the economy, and all the social benefits that flow from this," it stated.
In mid-June, the PNG Chamber of Mines and Petroleum held its 35th Australia Papua New Guinea Business Forum in Port Moresby, which also put a spotlight on the strength of PNG's mining and petroleum industry.
Chamber president Gerea Aopi said the resources sector is a key economic driver, contributing 26% of PNG's GDP and 80% of the nation's export revenue.
"The sector also provides more than 20,000 jobs to Papua New Guineans, whilst 30,000 more are employed in landowner businesses, and other PNG businesses that support the industry," Mr Aopi said.
"Resource companies invest heavily in establishing, and providing necessary governance and administrative support to landowner companies which serve to ensure long term sustainability."
New PNG mining laws proposed
The conference was held just weeks after long-running PNG prime minister Peter O'Neill resigned, and was replaced by former finance minister James Marape.
New prime minister Mr Marape has pledged to "tweak and turn" laws related to mining to improve economic conditions for PNG citizens living in poverty.
"At the moment, our resource laws are outdated … we will look into maximising gain from what God has given this country from our natural resources," Mr Marape said in his first address to parliament as prime minister.
However, Mr Marabe said major reform to the laws would not take effect for years, and urged resources companies not to worry.
"While I'm speaking on natural resources, many of our corporate citizens amidst us will feel a little bit doubtful or will feel a little bit intimidated," he said. "I'm looking at 2025 in which we will migrate to a new legislative framework."
PNG Chamber of Mines and Petroleum president Mr Aobi applauded the new Government's desire to amend resource laws.
"We share this desire and will support the development of legislation that encourage investments and provides a better outcome for PNG," Mr Aobi said.
"We want to work together with Government and all stakeholders to make this happen. The vision shared by many, including our prime minister to grow PNG's wealth is supported by us. We want to see a stronger Papua New Guinea, a stronger economy, and a bright future for our country."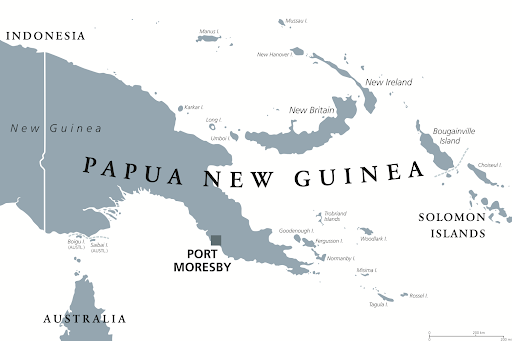 Operating Mines in Papua New Guinea
With a positive outlook ahead for the PNG mining industry, let's take a look at the country's key operating mines and latest developments.
Ok Tedi
State-owned mine Ok Tedi is an open-pit copper, gold and silver mine in the Western province in PNG, and the country's oldest operating mine. In recent years, the team developed a revised mining strategy that has enabled it to access higher grade ore and extend mine life to 2025.
Porgera
Porgera is an open pit and underground gold project, about 600km north-west of Port Moresby. The project is owned by Barrick Gold (47.5%), Zijin (47.5%) and the Enga provincial government (5%). In June, the joint venture met with new prime minister James Marape about extending the current special mining lease, set to expire in August, for another 20 years.
Hidden Valley
About 210km northwest of Port Moresby, Hidden Valley is an open pit gold and silver mine in the Morobe province in Papua New Guinea. In 2016, South African miner Harmony Gold became the sole owner of the project, after its JV partner Newcrest sold its 50% interest.
Lihir
Newcrest's Lihir mine is one of the largest gold mines in PNG, and is located on Aniolam Island, 900km north-west of Port Moresby. The project has an ore reserve of 24 million ounces and mineral resource of 50 million ounces. In June, the company deployed a private LTE network at the project to improve communications onsite.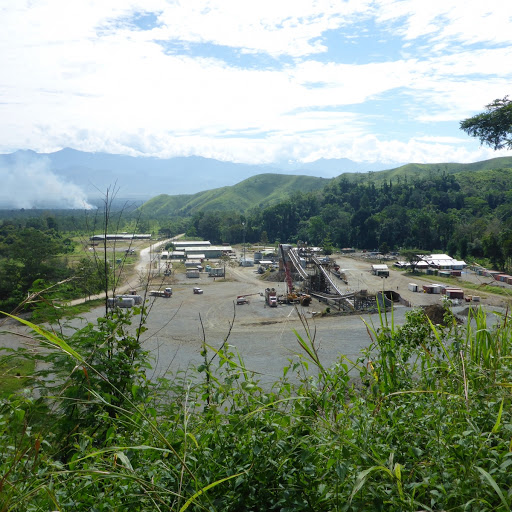 Kainantu
K92 Mining's Kainantu gold project is in the Eastern Highlands province of PNG. In Q2 2019 the mine produced 18,980oz of gold, 261,800 pounds copper and 6894oz silver, with production 25% above forecasts. Over the coming months, K92 is advancing a plant expansion to double capacity to 400,000 tonnes per annum and increase annual production to an average of 120,000 ounces of gold equivalent.
Simberi
St Barbara's Simberi gold project is in New Ireland – the easternmost province of PNG. The project comprises various open cut mines, and has a mine life out to 2021. However, there is the prospect of extending mine life should a 1.5 million tonnes per annum (mtpa) sulphide circuit be developed.
Ramu
Ramu NiCo Management (MCC) operates the $US2.1 billion Ramu nickel-cobalt project in Madang. In 2018, the project faced pressures on the sales front, only selling about 75% of nickel production, which its executive team put down to a global economic downturn and price plummet. This year, the company plans to improve efficiencies, boost revenue and be adaptable to the changing market environment.
Edie Creek
Niuminco operates the Edie Creek mine in PNG, and also owns exploration projects, May River and Bolobip. Over the last year, the company has struggled with its finances, but in May, entered into a $500,000 funding agreement to put towards general working purposes.
New Papua New Guinea Mining Projects
Wafi-Golpu
Wafi-Golpu is a world-class copper-gold project, which, if approved, could be the largest and most complex underground mine in PNG. The project is a 50:50 joint venture between Newcrest and Harmony Gold. If developed, it could provide 2500 direct jobs during construction and 850 ongoing operational jobs for an estimated 28-years. The project is advanced, however still needs to obtain a special mining licence before construction can begin.
Frieda River
PanAust's undeveloped Frieda River project is also highly anticipated. In December 2018, the company announced the Sepik Development project, a new nation-building development pathway for Frieda River, which focuses on the development of shared-use infrastructure that will support a hydroelectric facility and mine operation.
Ekuti Range, Ipi River, Bismarck projects
Canterbury Resources has a suite of copper-gold exploration projects in PNG, including Ekuti Range, Ipi River and Bismarck. The projects are early-stage, however, with Rio Tinto managing and sole funding exploration at Canterbury's Bismarck project on Manus Island, it's all looking promising.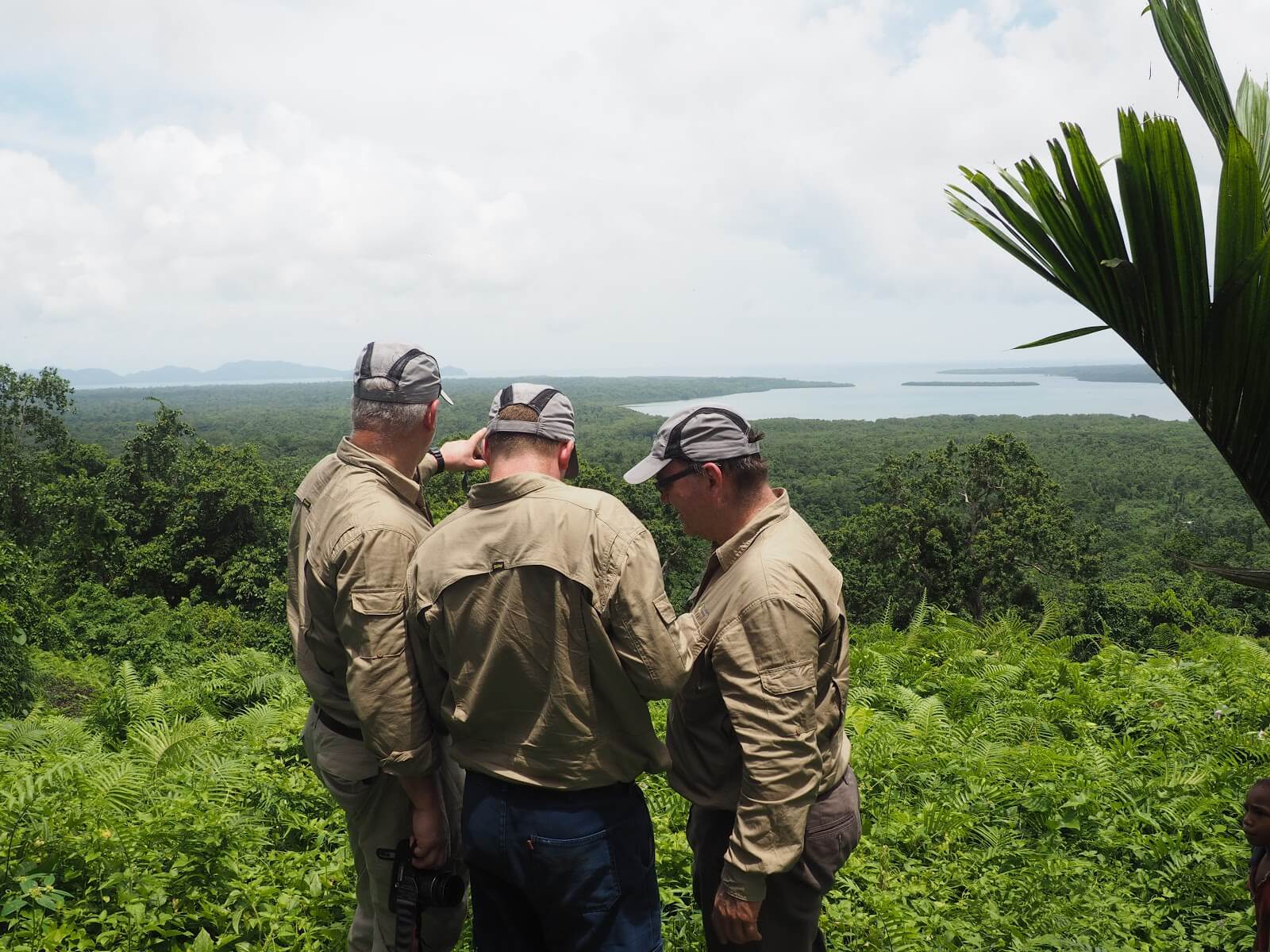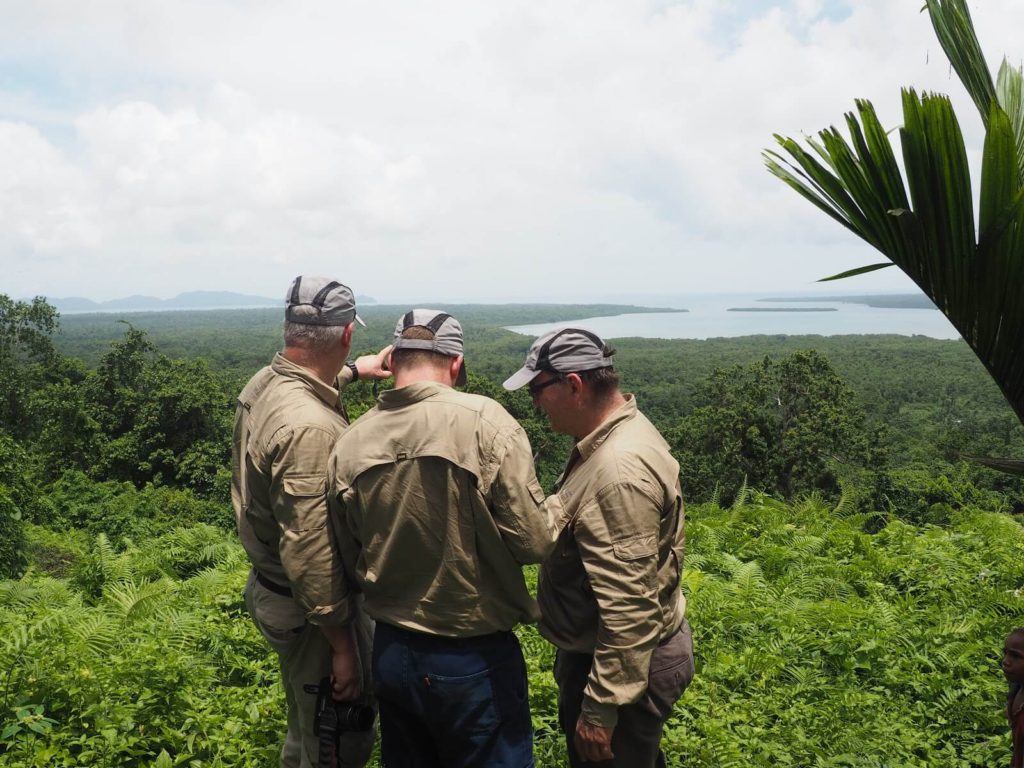 Woodlark
In November 2018, Geopacific released a Definitive Feasibility Study for its Woodlark gold project in PNG. The project, once developed, is expected to produce 100,000 ounces of gold annually for its first five years. Over the coming months, Geopacific will be advancing finance solutions.
Misima Island
Junior miner Kingston Resources is also pursuing shuttered gold mine Misima Island, which closed in 2004. Since acquiring a 70% interest in the project in 2018, Kingston has identified five key exploration targets for follow-up drilling.
Solwara 1
Canadian company Nautilus Minerals is planning to develop PNG's first deep sea mine, Solwara 1. The company is planning to extract high-grade Seafloor Massive Sulphide (SMS) deposits of copper, gold, zinc, and silver in 1600 metres of water. The project still needs to obtain approvals.
Central Cement and Lime, Orokolo Bay and Amazon Bay
Mayur Resources has industrial and mineral sands exploration projects in PNG. In July, the company announced it had lodged a submission for its Central Cement and Lime project, with only a few steps ahead before construction can begin.
Simuku
Coppermoly is advancing the Simuku copper molybdenum project in the West New Britain province of PNG. In July, it completed a Ground IP Survey, which spanned 21km of ground. The company has also recently renewed an exploration license at its Nakru project in the region.
How F.E.S. TANKS can help Papua New Guinea miners
If you've got this far, we're sure you can agree there's a lot happening in the PNG mining space at the moment.
We've got an exciting announcement of our own too.
This year, we'll be launching our self-bunded fuel tanks into PNG, servicing all industries in the country, through our division:
Self Bunded Tanks in Papua New Guinea
Power reliability is key, and at F.E.S. TANKS we can help with all your diesel fuel storage needs.
Our self-bunded tanks come in a variety of sizes ranging from 1,000l to 110,000l, meaning there's a fuel storage option to suit all project sizes.
If you're involved in the PNG mining industry, drop a comment below, we'd love to connect.