After a period of volatility, commodity downturn, upward cost pressures and unstable politics exacerbating sovereign risk, demand is picking up again for African mining projects, with investors, producers and suppliers (like us) in the box seat.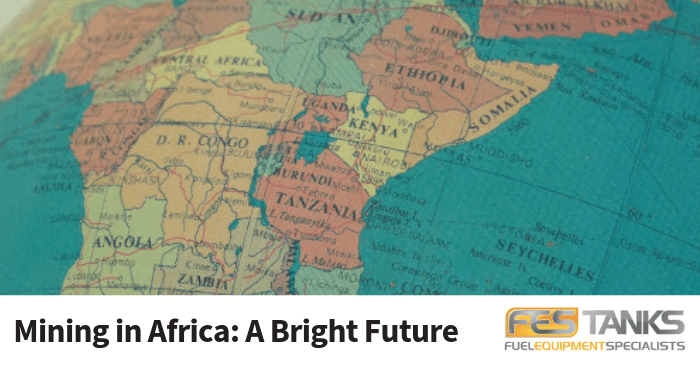 Mining activity in Africa is ramping up at warp speed.
You see, the continent itself produces more than 60 metal and mineral products, including high-grade gold, bauxite, manganese, coal, iron ore, cobalt, uranium, platinum, rare earths, copper to diamonds.
It's a treasure trove for mineral extraction. Yet for many years, concerns around regional stability prevented companies from taking that much-needed 'leap of faith' and pouring capital into the region.
But, with political tensions easing in parts and demand for commodities on the rise, more projects are transitioning from exploration to production.
Opportunities for African mining
At the Mining Indaba conference held in Cape Town in February, Global Business Reports launched a lengthy white paper outlining investment opportunities in Africa for 2019.
"Overwhelmingly, our research conducted throughout 2018 suggests an air of cautious optimism heading into 2019," Global Business Reports stated.
"Paradoxically, that stability has been driven by a broad trend across the continent towards diversification away from the mining industry into sectors such as agriculture, power generation and manufacturing."
Global Business Reports said in the Central African copper belt, the DRC stole the spotlight and "will continue to demand the world's attention in 2019" as skyrocketing cobalt prices and ongoing political chaos ensure the perfect storm.
"Throughout Southern Africa – from Botswana's depleting diamond reserves to Zimbabwe's well-established chromium deposits and Zambia's deepening copper mines – maturing jurisdictions are more increasingly focused on the task of achieving local content and beneficiation," it said.
"Conversely, in West Africa, the region's underexplored mineral resource potential makes the area an attractive proposition for investors from across the globe and more nascent jurisdictions like Burkina Faso and Côte d'Ivoire are eager to incentivize foreign investment."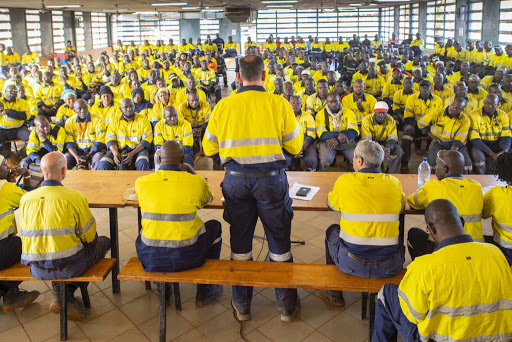 In Australia alone, there were more than 200 companies investing in Africa, with about 700 projects in 35 countries. Of these companies, most of them were based in South Africa, Namibia, Tanzania, Zambia and Burkina Faso.
And as the world transitions towards electric vehicles, all the associated materials were trending, from lithium, graphite, nickel to copper.
"80% of the world's lithium is solution-based and comes from Bolivia, but more and more discoveries are being made in Africa of hard-rock type lithium," WorleyParsons RSA chief executive Denver Dreyer said.
"Thermal coal is still interesting for South Africa, because of our ongoing reliance on coal and the need to replace the depleting coalfields with higher quality coal. Additionally, 80% of Africa's manganese is found in South Africa and it is of good quality."
In its Future of Mining in Africa: Navigating a Revolution report, Deloitte said in the midst of all this growth, the fourth industrial revolution had emerged, presenting further opportunities and challenges for African mining projects.
"Regulatory changes and societal impacts require mines to become not merely compliant, but to adopt smarter ways of deriving value from regulation, while ensuring mutual benefit to surrounding communities and environments in which they operate. New skills, a changing workforce, organisational restructuring and adoption of new technologies are all important to navigate in this era," Deloitte stated.
New Mining Projects in Africa
So there's a brief rundown on the opportunities for mining in Africa. Let's now take a look at some of the exciting new developments.
Yaouré | Perseus Mining (ASX: PRU) began construction at its third African project, Yaouré, in May. The $US265 million project is in Côte d'Ivoire and once operational in 2020, will produce 215,000 ounces of gold.
Syama | In April, the Mali Government granted Resolute Mining (ASX: RSG) a 10-year extension of the Syama mining permit to enforce the provisions of a new Mining Convention Agreement. The new agreement guarantees an income tax rate of 25%; a 10% reduction on the previous rate of 35%.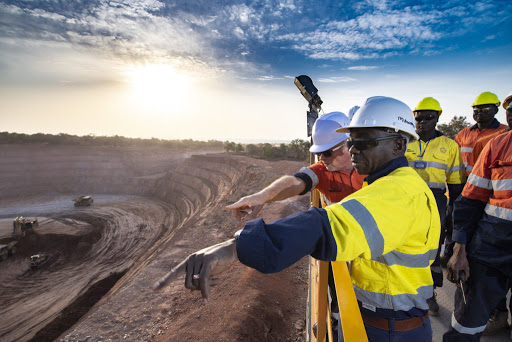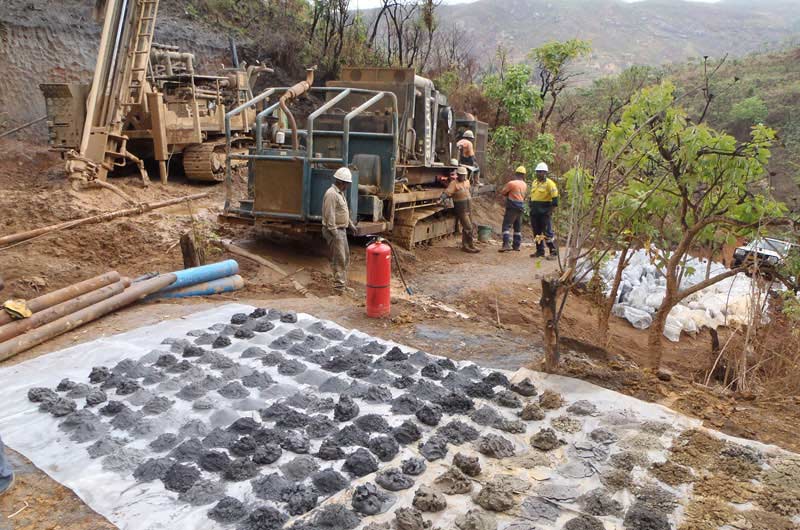 Power challenges facing African mines
Given the remote location of many of these projects, companies were still hitting roadblocks when it came to accessing reliable power.
"Some of the biggest challenges for power projects when they reach the point of bankability is the purchaser or offtaker," Andrew Herscowitz, co-ordinator at Power Africa, an arm of the United States Agency for International Development (USAID), told Global Business Reports.
"A recent study indicated that only two of 37 utilities in sub-Saharan Africa were actually financially solvent… The question is not whether there is enough flow across the continent – they are pretty much on par with anticipated demand for power in most countries. The power will simply not reach industry or the local population if we cannot improve the financial viability of utilities, build out the distribution network and set up transmission lines."
Renewable energy projects were being considered, however, for now, mining companies in Africa were generally looking at hybrid energy systems, incorporating a traditional power source, like diesel fuel, and renewables.
"If the mine implements a hybrid solution, it is very important to have the right capacity installed to handle their consumption needs. At this stage, mining companies cannot afford to rely on the weather for their power supply and thus hybrid solutions are currently the best option," Wärtsilä vice president for Africa Mamadou Goumble said.
Its clear diesel fuel will continue to be a reliable power source for African mines, and self bunded tanks to store fuel in bulk (securely) on site are in high demand.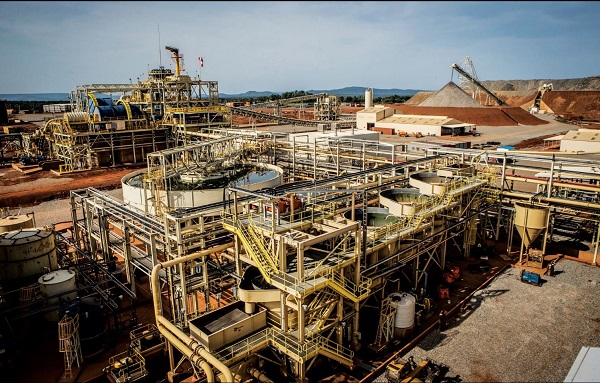 Self Bunded Tanks for African mining
At F.E.S. TANKS, we're excited to announce we're launching our self bunded diesel tanks into the African market this year, and will be servicing all industries through our new divisions:
We look forward to working with mining companies in Africa to help them with their bulk fuel storage needs, providing secure, safe tanks so issues like fuel theft and power outages can be a thing of the past.
If you're a mining company that's looking for secure power at your project in Africa, we'd love to hear from you.