When it comes to disruption, big rigs are a big target.
The road transport industry is one burdened by high fuel, labour and safety costs – but that could be set to change as Silicon Valley disruptors increasingly focus on new ways to reduce costs and improve efficiency. And the changes are coming soon to a highway near you.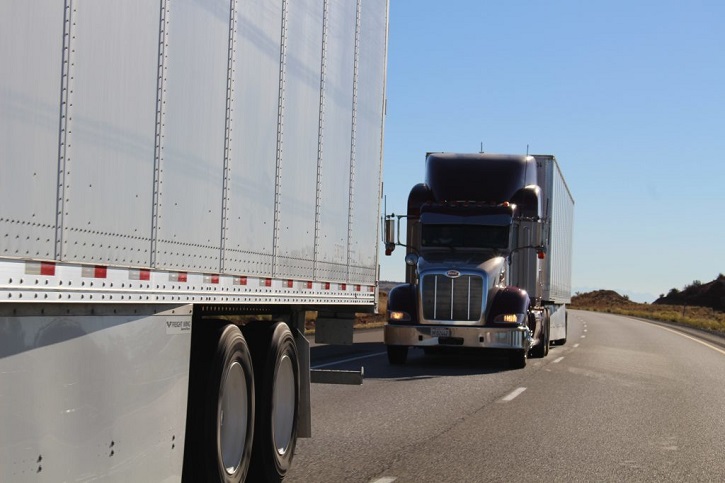 Last year, the WA Government approved truck platooning trials in the state in conjunction with  Silicon Valley innovators Peloton Technology.
The technology creates a form of convoy where all vehicles are in constant communication to synchronise speed, braking and positioning. The lead truck assumes control of the platoon through vehicle to vehicle communication, and depending on the trailers used and the gap between vehicles, which can range from 1.5 seconds to 0.6 seconds, the reduction in drag can realise fuel savings of up to 12 per cent.
It's a promising advance – particularly in Australia, where lengthy truck routes between urban centres make the potential benefits even more pronounced.
Addressing the trucking industry pain points now
As Peloton Technology founder Josh Switkes told Trucks.com, entrepreneurial interest in trucking is growing and game-changing technology is closer than you might think.
Switkes had worked with Volkswagen and the venture-backed start-up Tula, mostly looking at advancements around cars, when by chance he read some statistics around trucking.
"I was blown away by the statistics about money spent on fuel and labour costs and crashes," Switkes told Trucks.com.
"And I wrote that down because it really struck me."
That interest led him to gather a team and start Peloton in 2011 then set out to gain a better understanding of the industry and what changes could help transport companies in the short-term. They started by going to trucking shows.
After talking with fleet owners and suppliers, he and his co-founders took what they'd learned and focused on platooning technology to reduce drag and boost fuel efficiency.
Their idea was to create systems that would control braking and acceleration, so fleet owners could benefit from fuel savings and reduced crashes while still keeping a human behind the wheel.
Six years down the road, testing has shown the front vehicle in a two-truck platoon using Peloton's software increases its fuel efficiency by 4.5 per cent, while the rear vehicle has a 10 per cent improvement.
In April this year, Peloton raised $60 million in venture capital, led by telematics pioneer Omnitracs.  Volvo Group Venture Capital is also among investors.
The semi-autonomous driving technology is expected to be on the market within months, with 2018 tipped to be the first full year of sales.
Volvo is already working with Peloton to integrate the technology into its trucks, and regulators are expected to welcome the technology because it will support greenhouse gas emissions targets.
You can watch a demonstration of platooning in action below.
Peloton Platooning B-Roll: Utah from Peloton Technology on Vimeo.
For more information about keeping fuel costs down in the trucking industry, get advice from the fuel storage specialists at www.festanks.com.au