Record truck sales bring new fuel saving technology to Aussie roads
Transport fleets are increasing their rate of adoption of fuel-saving technologies – and enjoying the benefits in fuel economy – according to the annual fleet study in the USA.
Australia has already seen trials of innovations like platooning, and our Truck Industry Council (TIC) says investment in new vehicles and their accompanying new technology is up in 2018.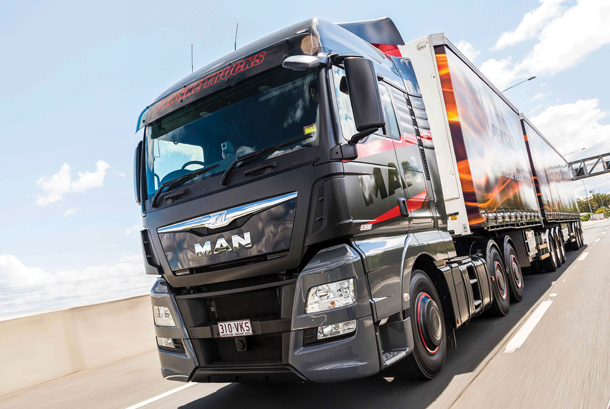 What US transport fleets are doing with fuel-saving technology
The North American Council for Freight Efficiency's (NACFE) 2018 Annual Fleet Fuel Study, which looks at the adoption of products and practices to improve freight efficiency among 20 major North American fleets, found the overall adoption rate for 85 currently available technologies grew from 17 per cent in 2003 to 44 per cent in 2017, with economic benefits totalling more than $636 million across the fleets in 2017. Fleet vehicles that were latest models were delivering up to 4.25kpl.
Let's put the survey in context. In the United States, fuel costs over the past decade have fluctuated from around 20-40 per cent of the total cost of operating a commercial vehicle. While fuel-saving technologies have increased, barriers to adoption have included a lack of data about performance gains and a lack of confidence about the payback on investment.
Investment in proven technologies that let fleets do the same amount of business while spending less on fuel are a promising option, but the needs of operators are vastly diverse. The NACFE research aims to provide the information the industry needs by gathering information around the purchases of 20 fleets that involve any of the 85 relevant technologies.
The 2018 report found fleets that successfully adopted the technology tried to make the new specifications their norm, recognising that implementation was not always easy and involved a change management process including driver and technician training and new suppliers.
"Continui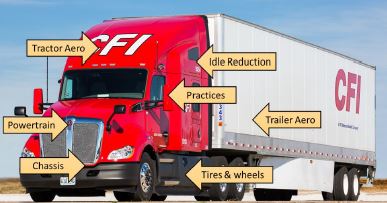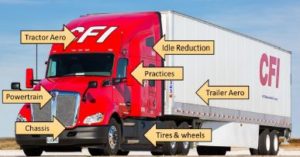 ng to make investments in technologies that improve fuel efficiency makes good sense," a senior executive at one of the large US carriers told NACFE.
"Given the historic volatility of oil prices, it's a safe bet that we'll see the price of diesel go up, (and) fleets that have improved their fuel economy will be at a competitive advantage when that happens."
Technologies that had the largest gains in adoption rate were cab extenders, lower viscosity engine oil, shift to neutral, direct drive transmission, in-cab cameras, high efficiency alternator, engine start-stop for HVAC, trailer tail fairings, trailer solar panels, two-speed/modulated cooling fan clutch, two-speed/variable speed water pump and trailer lift axle. Smaller fleets were higher adopters of cab insulation, tyre pressure monitoring and wide-base tyres.
The Australian story – a bumper year for truck sales
The good news in Australia is that truck sales results for 2018 suggest a record investment in new trucks, with their accompanying fuel saving features.  This year's January to June result – with 19,970 heavy vehicles delivered – smashed the previous mid-year peak and bodes well for a more fuel-efficient industry.
Truck Industry Council (TIC) President Phil Taylor says it's the first step in a long road– the average age of Australia's truck fleet is 14 years for trucks above 3.5t GVM, compared with seven years in Western Europe, and the TIC argues adoption is being slowed by technical restrictions which mean we are out of step with global dimensional and axle mass limits, making it expensive to import some vehicles without expensive modifications.
"We need regulators to work more closely with truck manufacturers, the companies developing these technologies, to develop processes that could see the streamlining of new regulation development and introduction in Australia," Phil says.
"Most importantly, we need these new technologies and features to filter through our nation's truck fleet far more quickly than is currently happening, and that can only be achieved with a newer, younger truck fleet."
Consider upgrading fuel storage and systems
If new vehicles are not yet an option, managing fuel quality through storage and monitoring fuel use through fuel management systems are proven options to improve fuel efficiency.
Poorly managed diesel fuel is responsible for about 80 per cent of engine failures in the transport industry, and in a time critical environment these failures can cost a business much more than the price of engine repairs.
Find out more about keeping fuel costs down from the fuel storage specialists at www.festanks.com.au