Farm Security Camera Systems – Things to consider
When it comes to farm security, the stakes are high.
Farm crime – particularly theft of stock, fuel and machinery – is increasing in Australia, and more than three quarters of farmers report having been victims over the past 10 years. Rural police say one of the most effective solutions is farm surveillance using security cameras, which have produced images vital to successful prosecutions over recent years.
Deciding to install a security cameras on your farm is a no-brainer if you've been a victim of theft – but which camera should you buy and what are the essential considerations within a rural setting? Read on…..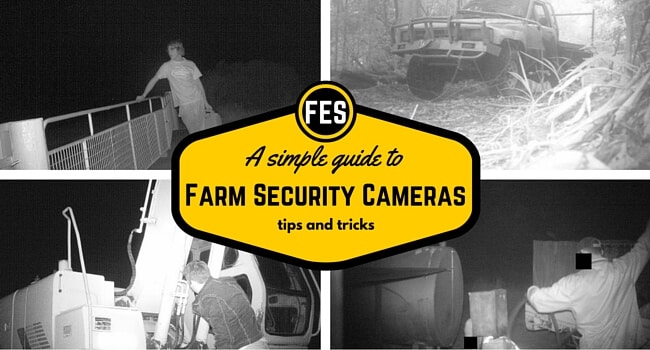 How do they work?
Remote outdoor security cameras consist of a camera and motion sensor in a weatherproof case.
Modern security cameras are small and are perfect for the farming and agriculture industry. They come in a variety of sizes, but as an average are around 10cm x 15cm x 5cm – and run on AA batteries or can be connected to a small solar panel.
They don't require any wiring and can be mounted anywhere (although it's advisable not to mount them where there'll be too much movement, for example on branches that will wave in the wind).
When the camera senses movement (humans, vehicles or animals) it takes a photo or video. Images can be taken even in total darkness using infra-red LEDs.
Images are either stored on an SD card for download when you visit the site, or in areas with 3G coverage can be beamed instantly to your phone.
Choosing the best farm security camera for your purpose
The best starting point is clearly defining your purpose – what problem are you hoping to address by installing your farm security camera?
This will inform decisions about position, camera size and whether you're looking for higher resolution images or a faster reaction time.
You'll also need to consider where you'll be mounting your cameras – do you want them visible as a deterrent, or hidden to secretly monitor activity?
Farm security hot spots – it's all about location, location, location
Farm security cameras can serve a variety of purposes, from monitoring for intruders to protecting fuel storage and water supplies to monitoring employees and even livestock movements.
Commonly, farmers might install cameras near gates to monitor people entering and exiting the property, and around equipment and fuel storage areas.
If you're concerned about trespassers or vandals damaging fences and allowing stock to escape, consider monitoring the points in your fence line where you're most vulnerable.
Trigger time – is your camera a sharp shooter?
If you need the camera to capture moving vehicles, it's worth paying attention to the trigger time, or how long it takes to snap an image or footage.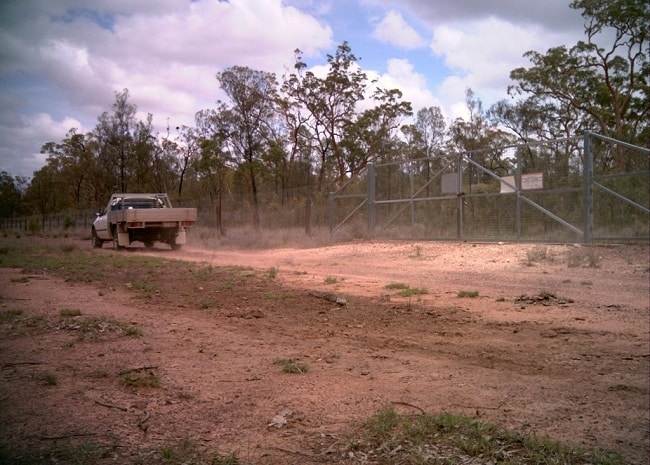 If you're interested in capturing people and slow moving or parked vehicles, a 1-2 second start-up like the popular ScoutGuard SG55OV8-HD (about 1.3 seconds trigger time) will meet your needs for around $300.
A bonus of this model is its small size – about 13 x 8 x 5cm, and ultra-low power consumption, so a set of AA batteries should last more than 80 days or about 5000 images. The camera will take up to three shots per trigger, or a programmed amount of video (1-60 seconds).
If you need a faster trigger time, for example to capture moving vehicles, a model like the Reconyx HyperFire might be an option, with it's super-fast 1/5 of a second trigger speed.
The Reconyx, which starts at $680, incorporates rapid-fire technology that can capture up to two frames per second and has a battery life of up to 40,000 images.
[thrive_2step id='3163′]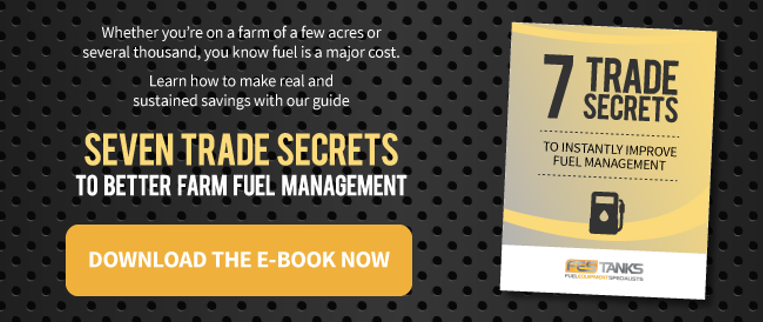 [/thrive_2step]
Working on the night moves – low profile cameras for night footage
If things that go bump in the night are your biggest concern, the Uway VH200HD is specifically designed as a black flash camera, so there'll be no red glow to alert people their image is being taken.
For this reason, the Uway is a popular option for security use in and around sheds, in fuel storage areas and on machinery.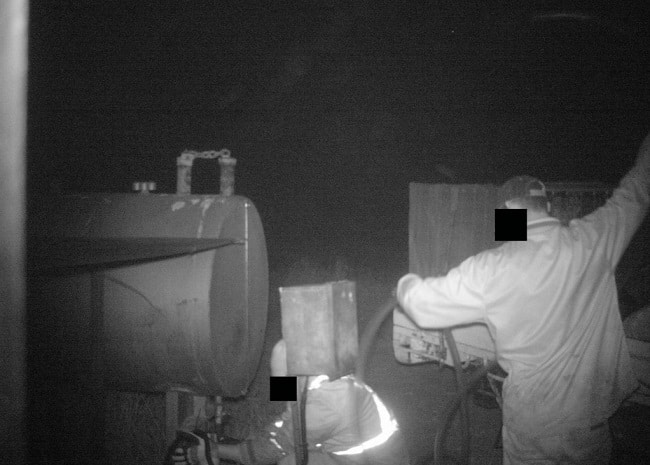 With a 1 second trigger speed it's quick off the mark and produces high quality 8MP photos.
This model can take more than 10,000 images on 12 AA lithium batteries and can also record sound in video mode, with night footage clear to 10m and beyond.
Keeping your finger on the pulse – using cameras for remote farm surveillance
Using cameras to remotely monitor distant locations makes sense on large properties.
The video below was taken on a property in the top end where the camera was set-up near a watering hole to monitor the native animal activity. Great action and activity that was captured with the moment sensors of the camera.
For the record, the owner is pretty sure the crocodile got his lunch as on the left hand side of the screen is just more water.
If you're considering using a camera for remote farm surveillance in a location where you don't have regular access to check and change batteries, a solar panel is a good option.
A panel about the size of an iPhone costs around $70 and will keep your camera powered year-round without the need to install or change batteries.
The panels incorporate a built-in battery to ensure they can continue to capture images even after many days of darkness.
Systems that allow you to see footage without visiting the camera site are also becoming increasingly popular, both for use at remote sites (provided there is phone coverage) and for ensuring you know what's happening in real time.
Cameras like the UwayMB500 can transmit images instantly to your phone by MMS when they detect movement, meaning you become aware of any potential problems sooner.
Providing both the camera and your phone have mobile detection the image will be transmitted in less than one minute, and because they use the mobile network and run on AA batteries they continue to operate even if power and telecommunications cables are cut, providing an effective back-up to other security systems.
TOP TIP: Because these cameras can be set to send an image at a particular time each day, they're also a great option for monitoring gauges and remote equipment like pumps, meaning you can save big on travelling time.
Weighing the cost
The losses incurred by farm theft, fuel theft and vandalism can be significant – recent single thefts have caused financial losses in the tens of thousands.
With the cost of farm security cameras now as low as $300 per unit, they're not only recommended by police as an important security tool – they're an increasingly integral part of responsible farm management.
Join in the conversation – Any thoughts, comments or additional tips and tricks for farm security cameras leave them in the comments below.